Hey all!!!
I've been diligently working away on it!
I left ya off with the fan shroud that I was building. I was able to weld all the corners up on it sand it down and grain it. I'm not sure if ill leave it grained or paint it black. What do you guys think?!
After working on the shroud I bounced over to the air box. I checked the area that the box fit into and decided that I could fab the box up without having the inner structure of the hood completed. I started with the typical beer box template and ended up with this.
Since I had the skin of the hood off It made it a breeze to contour the top edge to the inner structure of the hood.
final result of the air box. Its mounted off of the dryer mounting stud on the core support, ties into the lower rear original air box mount and a spare mounting hole on the inner fender. The top has a 3/4" wide flange that will hold the camper foam to seal to the hood. Prior to welding the flange onto the top the air box was cut down 1/4" to allow for the camper foam to compress and seal against the hood.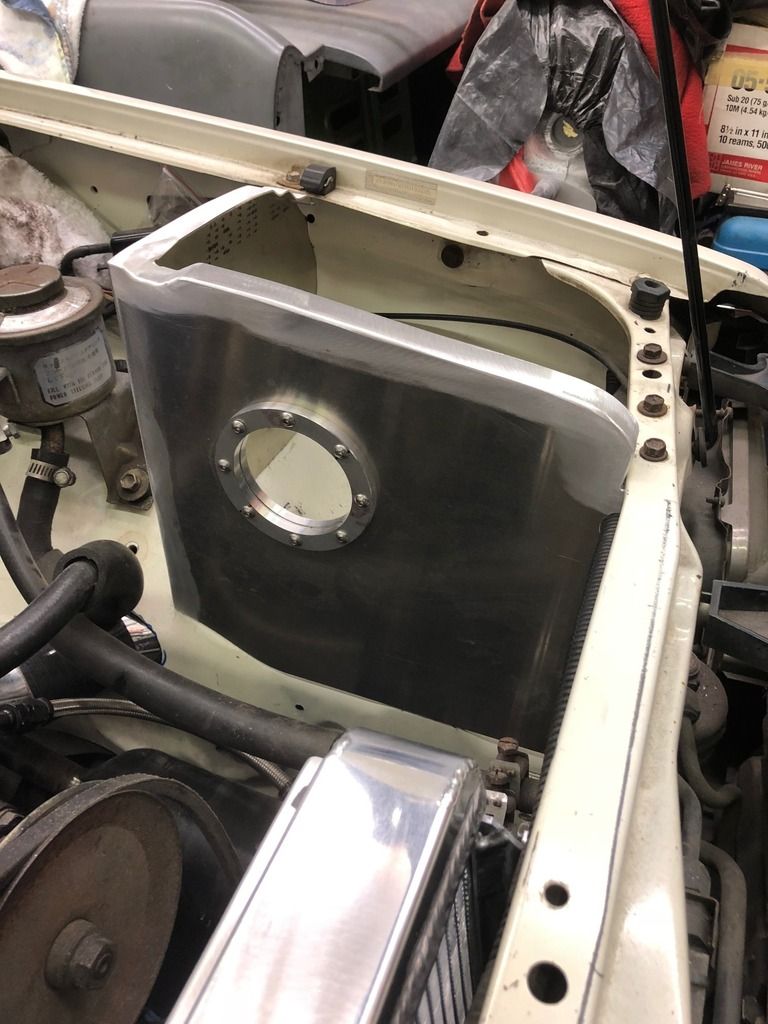 I stitch welded the inside of the air box to prevent any cracking down the road from vibration.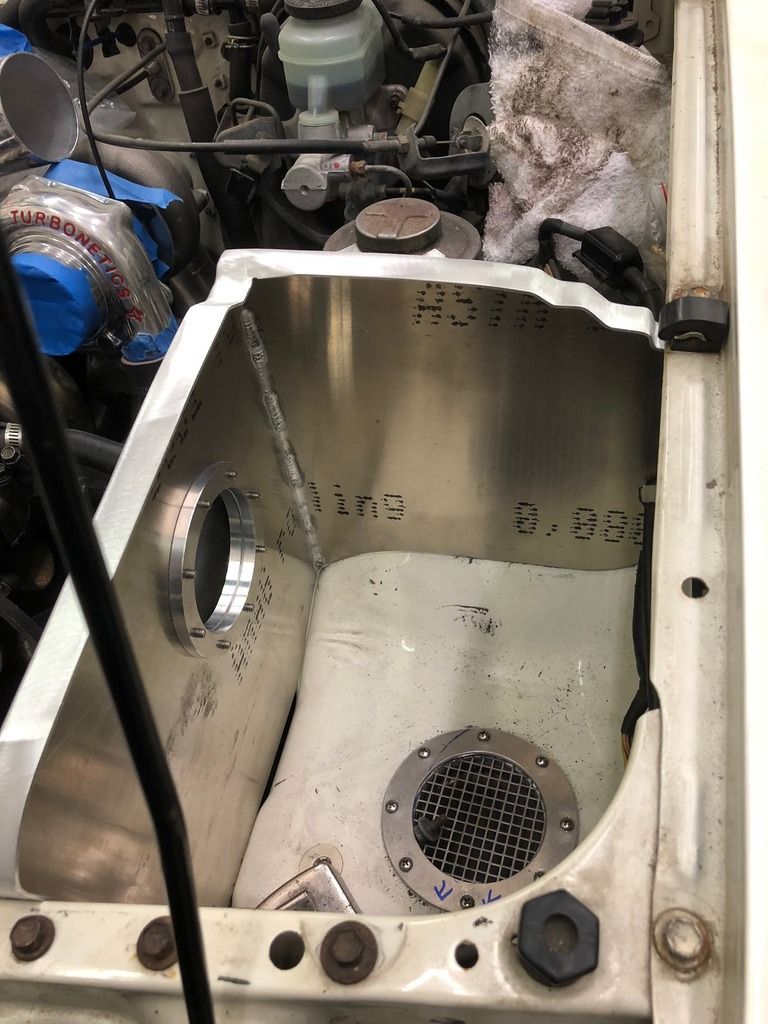 Once the box was built, I moved on to making mounting rings for the air intake tube. I took two pieces of 1/4" flat plate aluminum and cut rings out using the rotary table on the manual mill at work and laid out a symmetrical bolt pattern while I was at it to allow ease of installation.
Heres the ring material I didn't get much of the machining process but the end result is kinda self explanatory.
Rings all finished up and mounted on the air box.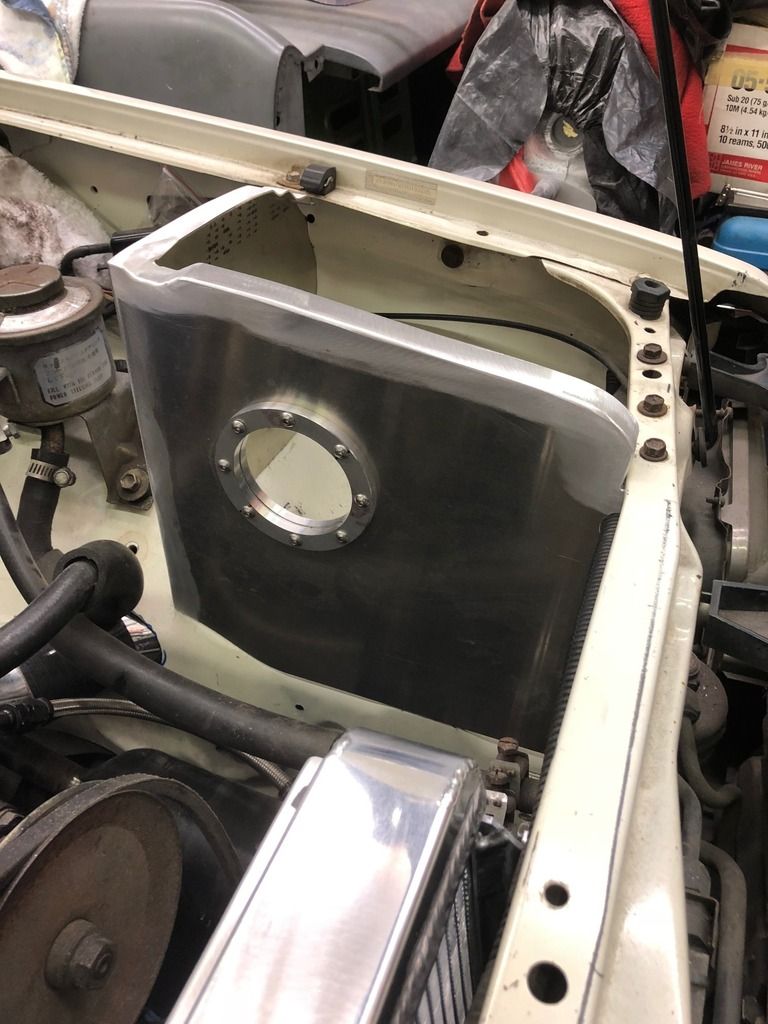 Once the rings were built it was on to finishing the air intake tube and welding the flange to the tube. Heres the finished result. I went through after welding and spot faced the weld where the bolts were so that the bolts would seat flush.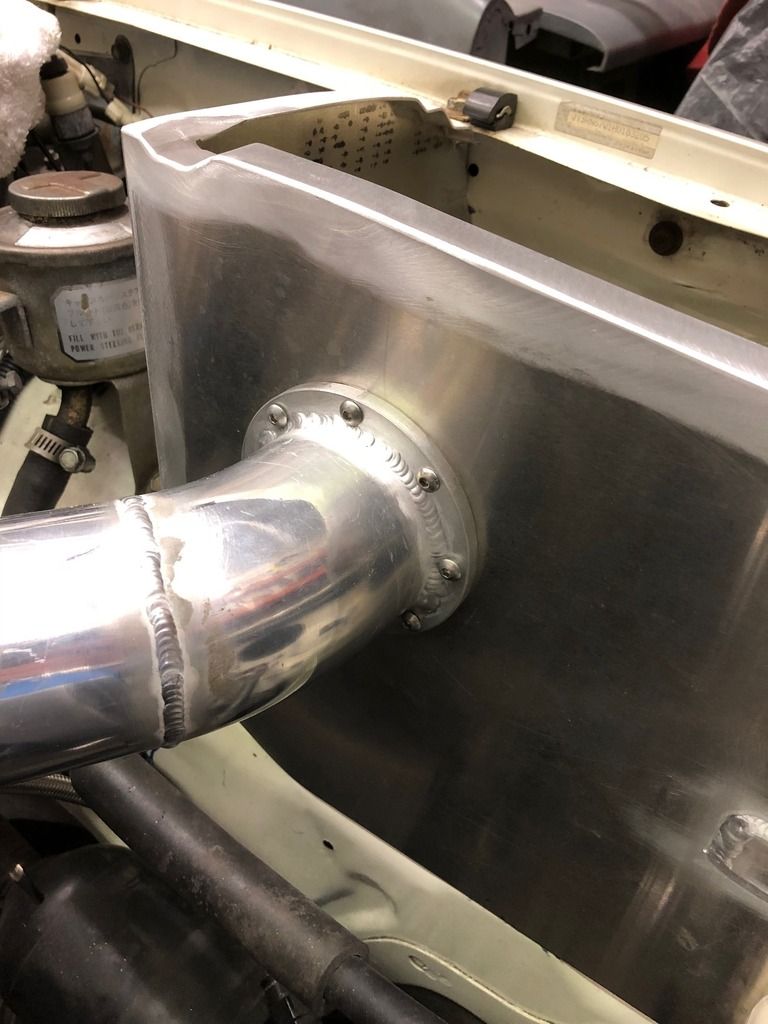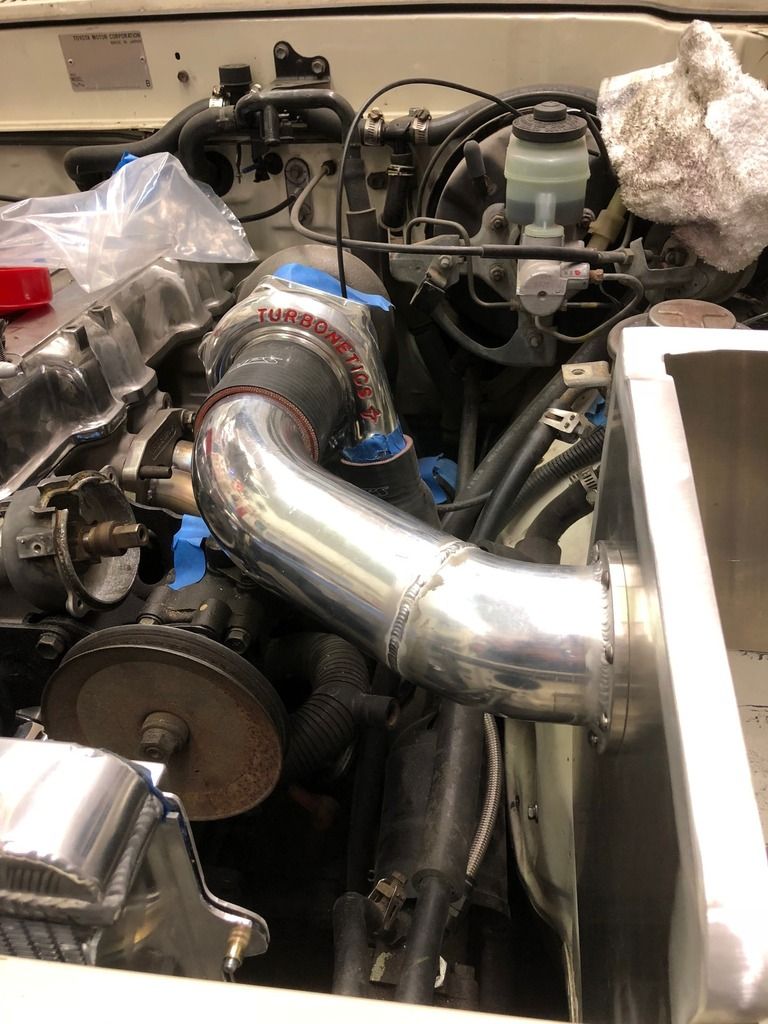 I have a tendency to bounce around so I hopped back onto the hood and started the rear flange of the inner structure. I took a scrap piece of 20ga sheet metal and shrunk the edge of it to match the desired curve of the hood structure.
I did some small sections to transfer from the original hood down the the cowl section of the hood and welded them together before welding the flange to the inner structure.
I have more pics to come!!